Exponentum and Jackson Lewis Webinar: COVID-19 Update - Top Considerations for Nonprofit Employers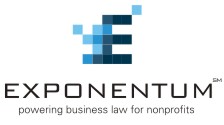 Lawyers Alliance for New York is proud to be a member of Exponentum®, a national network of business law pro bono providers. Please join us for the following complimentary webinar for nonprofit employers offered by Exponentum® in conjunction with pro bono attorneys from Jackson Lewis P.C.
Join Jackson Lewis P.C. attorneys as we discuss COVID-19 issues that are top of mind for nonprofit employers as vaccines, testing and accommodations continue to dominate "return to the office" conversations and remote and hybrid work continue to pose unique challenges for nonprofits.
This national webinar sponsored by Exponentum, a national network of pro bono organizations powering business law for nonprofits, will focus on how nonprofit employers can navigate the current pandemic landscape and minimize employment law risks while remaining focused on their mission.
Date: Wednesday, October 27, 2021

Time: 1:00 - 2:00 p.m. EST
Speakers:
Tara K. Burke, KM Attorney, Jackson Lewis P.C., Cincinnati, OH
Catherine A. Cano, Principal, Jackson Lewis P.C., Omaha, NE

Cost: Free. Please register here: https://interact.jacksonlewis.com/19/3393/landing-pages/blank-accept-2021-10-27-covid-19-update--top-considerations-for-nonprofit-employers.asp

Credits
CLE*

Pending

HRCI

Pending

SHRM

Pending
*The firm is an accredited provider of CLE in California, Colorado, Illinois, Missouri, Nevada, New York, Pennsylvania and Texas. We are also accredited providers of HRCI and SHRM.
This program is intended for bona fide members of management. Jackson Lewis reserves the right to limit attendance or deny registration at its discretion.
An email will be sent prior to the event with instructions on how to view the webinar.
If you have questions about this webinar, please contact Genevieve Oransky.
For more information about Exponentum®, visit www.exponentum.org.