History and 50th Anniversary

Lawyers Alliance for New York was founded in 1969 as The Council of New York Law Associates by a small group of young lawyers who were driven by a spirit of political activism and a desire to give something back to their city. The Council served as a clearinghouse for lawyers offering pro bono legal services, and its volunteers provided assistance in a diverse array of community action projects.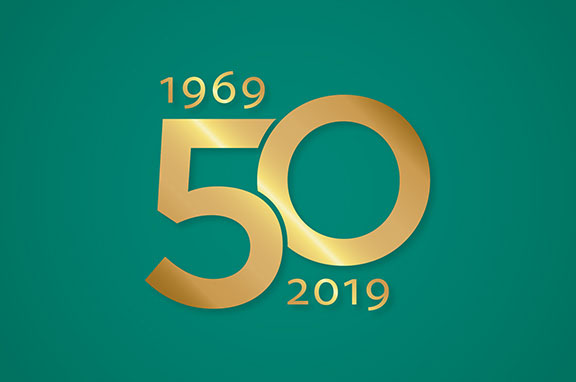 As New York City changed, so did the Council. With the growing power of the nonprofit sector to create positive and enduring change, the Council developed new initiatives in the 1980s to advise nonprofit housing groups and other community-based organizations in corporate, real estate and tax law. It also established its expertise as a legal resource center and advocate for the nonprofit sector.
With this evolution, the Council changed its name to Lawyers Alliance for New York in 1991. Since the late 1990s Lawyers Alliance has implemented numerous program priorities and special initiatives that are tailored to the programmatic and legal needs of its dynamic and remarkable nonprofit clients. During the past decade, Lawyers Alliance established expanded services and visibility in the advocacy and national arenas, provided vital support to nonprofits affected by the Great Recession and Hurricane Sandy, and took a leading role in assisting nonprofits in complying with the Nonprofit Revitalization Act.
Lawyers Alliance continues to reflect its founders' vision: that lawyers could and should be a vital force for change. Lawyers Alliance mobilizes talented business lawyers from every discipline to help make New York City a better place to live and work.
Preamble, By-laws of The Council of New York Law Associates
"The Council of New York Law Associates was organized in the autumn of 1969 by a group of young lawyers working in several Wall Street and Midtown law firms, who had become convinced that they and their colleagues were inadequately integrated into their profession, had no regular access to any reliable source of information concerning opportunities for relevant public service work, and had no convenient structure of their own through which to meet fellow lawyers who shared similar public service interests. The Council was established as a neutral, non-partisan institution to service all these various needs ..."
Timeline
1969 - 1979: cultivating volunteerism and activism
Recruited

more than 500 law firm associates in the first year alone

Spearheaded

efforts to mobilize attorneys, share information, and create new public interest law organizations to assist individuals and nonprofit organizations with pressing legal needs
Volunteers

served

as trained, neutral observers of political demonstrations and helped organize 2,000 lawyers to march in Washington, D.C.
Volunteers

drafted

legislation for elected officials at the federal, state, and local levels
1979 - 1989: strengthening communities
Created

the Community Development Legal Assistance Center to advise nonprofit housing groups and other community-based organizations

Launched

the Nonprofit Law Program to provide legal education and training and to advocate for the nonprofit sector in the public policy arena
1989 - 1999: reaching new horizons
Renamed

Lawyers Alliance for New York and reaffirmed the mission of uniting lawyers to effect positive change in New York City, recruited law firm partners and corporate counsel as board leaders

Recognized

members of the legal community whose pro bono service had a far-reaching impact with the inaugural Cornerstone Awards

Launched

program priorities that focus on child care, economic development, workforce development, and public schools improvement, in addition to continuing work in affordable housing
1999 - 2009: achieving advances and unprecedented growth
Invigorated

new and expanded program priorities, resolving to support the work of more nonprofit organizations in all five boroughs of New York City

Led

disaster relief initiative in the aftermath of September 11, 2001 to assist nonprofits both affected by the disaster and responding to it

Delivered

business and transactional legal services to more than 1,300 nonprofit clients on more than 3,000 legal matters

Experienced

substantial growth in volunteer network, increasing to 1,400 pro bono attorneys annually by 2009
2009 - 2019: responding to the evolving needs of the nonprofit and legal sectors
Created

program preservation initiative to help nonprofits cope with the economic downturn at a time of increased demand for their services

Launched

program priorities that focus on community arts, urban health, and quality education, and renewed commitment to affordable housing and economic opportunity

Reactivated

disaster relief initiative in response to devastation caused in New York City neighborhoods by Hurricane Sandy

Expanded

advocacy initiative to increase voice in public policy discussions and inform nonprofits about laws and regulations pertinent to electioneering activity

Coordinated

national network of business law pro bono programs serving nonprofits

Amplified

risk management services to help nonprofits navigate legal issues prompted by the improved economy and changing public policies
2019 and beyond: shaping the future and increasing impact
Leveraging

our resources to engage lawyers who lead and enable nonprofit organizations to thrive

Expanding

our positive impact on nonprofit organizations, lawyers, and communities
What Distinguishes Lawyers Alliance?
Our focus is strengthening the nonprofit sector.
Our clients are improving New York City's low-income and disadvantaged communities.
We provide high-quality business and transactional legal services to these organizations.
To have greater impact, we engage high quality legal talent from top law firms and corporations in meaningful pro bono work.
Our pro bono model includes extensive client outreach, careful client screening, valuable volunteer attorney support, and appreciative volunteer attorney recognition.
Educational offerings on timely legal issues, including workshops, webinars, legal alerts, and publications, further extend our reach.
Lawyers Alliance is an established local, state, and national leader, both for nonprofit law and for business law pro bono.
We coordinate Exponentum, a national network of business law pro bono providers serving 15 regions across the country.
We advocate for legislative and regulatory change to benefit resource-constrained organizations.
We have a measurable impact on organizations' programs, finances, and operations.
As a result, our work benefits New York City's low-income communities.
With your help, we are proudly connecting lawyers, nonprofits, and communities!
Clients Spanning More Than Ten Years
African American Planning Commission • African Services Committee • Aging in New York Fund • Ali Forney Center • ALIGN - Alliance for a Greater New York • Alley Pond Environmental Center • Alliance for Positive Change • America's Future Foundation • Arab American Family Support Center • ARC XVI, Ft. Washington Senior Center • Asian Americans for Equality • Association for Energy Affordability • Audre Lorde Project • Bailey House • Bailey's Cafe • Banana Kelly Community Improvement Association • Barrier Free Living • Bay Ridge Center • Big Apple Basketball • Black Agency Executives • Boys & Girls Club of Harlem • Breaking Ground Community HDFC • Bridge Street Development Corporation • Bronx Arts Ensemble • Bronx Behavioral Network IPA • Bronx Charter School for Excellence • Bronx Community Charter School • Bronx Community Health Network • BronxWorks • Brooklyn Arts Council/BAC • Brooklyn Community Services • Brooklyn Community Housing and Services • Brooklyn Cooperative Federal Credit Union • Brooklyn Perinatal Network • Business Outreach Center Network • CAMBA • Camelot of Staten Island • Care for the Homeless • Carter Burden Network • Cash Camp dba World of Money • Cause Effective • Center for Children's Initiatives (CCI) • Center for Community Alternatives • Chess-in-the-Schools • Chhaya Community Development Corporation • Child Welfare Organizing Project • Chinatown Partnership Local Development Corporation • Coalition for Asian American Children & Families • Coalition for Behavioral Health • Committee for Hispanic Children and Families • Community Access • Community Environmental Center • Community Health Action of Staten Island • Community League of the Heights • Community Resource Exchange • Community Service Society of New York • Community Voices Heard • Concrete Safaris • Cooper Square Committee/Community Development and Business Association • Corporation for Supportive Housing • Counseling Service EDNY • Create • Creative Alternatives of New York • Diaspora Community Services • Directions For Our Youth • Discipleship Outreach Ministries d/b/a Turning Point • Do Something • DOROT • Downtown Community Television Center • DREAM (Harlem RBI) • Dress for Success Worldwide • East River Development Alliance dba Urban Upbound • East Side Community Group for Senior Services (Stein Senior Center) • Economic Mobility Corporation • Educational Alliance • El Barrio's Operation Fightback • El Puente • Encore Community Services • Enterprise Community Partners • Entertainers For Education Alliance • Ethics in Education Network • Explore Charter School • Exponents • Fair Mortgage Collaborative • Families United for Racial & Economic Equality • Families, Fathers & Children • Fifth Avenue Committee • Figure Skating in Harlem • Fiscal Policy Institute • Flatbush Avenue District Management Association • Flatbush Development Corp. • Flatbush-Nostrand Junction District Management Association c/o Brooklyn College • Fordham Bedford Housing Corp. • Forestdale • Fort Greene Strategic Neighborhood Action Partnership • Free Arts NYC • Friends of Island Academy • Girls Educational & Mentoring Services • Girls for Gender Equity • Girls Incorporated of New York City • Goddard Riverside Community Center • Good Old Lower East Side • Grand Concourse Academy Charter School • Grand Street District Management Association • Grand Street Settlement • Greater Jamaica Development Corporation • Greenwich House • Groove With Me • Groundswell Community Mural Project • Haitian Americans United for Progress • Hamilton Madison House • Harlem Children Society • Harlem Knights Football League • Healing Arts Initiative • Health People • Heights and Hills • Highbridge Advisory Council Family Services • Hispanic Federation of New York City • Historic Districts Council • Homecrest Community Services • Hope Program • Hospital Clinic Home Center Instructional Corporation – ACE Integration Head Start • Housing and Services • Housing Conservation Coordinators • Hudson Guild • Human Services Council of New York City • Hunger Free America • Ifetayo Cultural Arts Academy • Imani House • Internationals Network for Public Schools • Inwood House at Children's Village • Island Kids • Jamaica Center Improvement Association • Jamaica Service Program for Older Adults • Jazzmobile • Jewish Community Council of Greater Coney Island • JobsFirstNYC • John V. Lindsay Wildcat Academy Charter School • K.S. J.A.M.M. Dance Troupe • Kingsbridge Heights Community Center • Knox-Gates Neighborhood Association / The C.O.V.E. • Korean Community Services of Metropolitan New York • La Fuerza Unida • La Peninsula Community Organization • Latin Women in Action • LEAP d/b/a Brooklyn Workforce Innovations • Lineage Project • LiveOn NY • Love Heals • Lower East Side Harm Reduction Center • Lower East Side People's Federal Credit Union • Lower Eastside Girls Club of New York • Madison Square Boys & Girls Club • Manhattan Youth Recreation and Resources • Margert Community Corporation • MASA MexEd • Metropolitan Council Research and Educational Fund • Mid-Bronx Senior Citizens Council • National Conference for Community and Justice of Greater New York • National Federation of Community Development Credit Unions • Neighborhood Housing Services of New York City • Neighborhood Trust Federal Credit Union • Neighborhood Trust Financial Partners • Neighbors Allied for Good Growth • New Alternatives for Children • New Destiny Housing Corporation • New Era Veterans • New York Center for Interpersonal Development • New York City Industrial and Technology Assistance Corporation • New York City Voluntary Organizations Active in Disaster • New York Council on Adoptable Children • New York Disaster Interfaith Services • New York Immigration Coalition • New York Mortgage Coalition • New York Therapeutic Riding Center • Nonprofit Coordinating Committee of New York • Nontraditional Employment for Women • North Flatbush Avenue District Management Association • Northern Manhattan Arts Alliance c/o The Cornerstone Center • Northern Manhattan Coalition for Immigrants' Rights • Northern Manhattan Improvement Corporation • Northfield Community LDC of Staten Island • Northwest Bronx Community & Clergy Coalition • NPower • NYCRx • Osborne Association • Outstanding Renewal Enterprises dba Lower East Side Ecology Center • Parodneck Foundation • Part of the Solution • Partnership with Children • PierStudios dba Biz Kids N.Y. • Pratt Area Community Council dba IMPACCT Brooklyn • Project Hospitality • Prospect Park Alliance • PS 75 Parent Teacher Association, Ltd. • Puerto Rican Family Institute • Queens Community House • Queens Comprehensive Perinatal Council • Queens Economic Development Corporation • Read Works • Regional Emergency Medical Services Council of NYC • Restaurant Opportunities Center of New York • Riverdale Neighborhood House • Riverdale Senior Services • Riverstone Senior Life Services • Sakhi for South Asian Women • Service Fund of the National Organization for Women – New York City • Services Now for Adult Persons • Settlement Housing Fund • Shorefront YM-YWHA of Manhattan/Brighton Beach • Sixth Street Community Center • SOBRO – South Bronx Overall Economic Development Corporation • South Asian Youth Action • South Jamaica Center for Children & Parents • Southern Boulevard District Management Association • Southwest Brooklyn Industrial Development Corporation • Spence-Chapin Services to Families & Children • St. Nicks Alliance • Stanley M. Isaacs Neighborhood Center • Star of the Sea • STRIVE International • Strycker's Bay Neighborhood Council • Sunnyside Community Services • Sunnyside District Management Association d/b/a Sunnyside Shines • Support Center for Nonprofit Management • Supportive Housing Network of New York • The Bridge • The Financial Clinic • The Joseph P. Addabbo Family Health Center • The POINT Community Development Corporation • Time In Children's Art Initiative • Towers Play-N-Learn • Trabajamos Community Head Start • Turning Point for Women and Families • United Community Centers • United Neighborhood Houses of New York • Urban Homesteading Assistance Board • Urban Pathways • Urban Youth Alliance (BronxConnect) • Violence Intervention Program • Virtual Education Life Skills Mentoring Services • VISIONS / Services for the Blind and Visually Impaired • Voces Latinas • West Harlem Community Organization • Westbeth Corp. Housing Development Fund Company • Williamsburg "Y" Head Start • Willie Mae Rock Camp for Girls • Womankind • Women for Afghan Women • Women's Center for Education and Career Advancement • Women's Housing and Economic Development Corporation • Woodside on the Move • Workforce Professionals Training Institute • Working in Support of Education • World Cares Center • YM-YWHA of Washington Heights Inwood • You Can Thrive! Foundation • Youth Action Programs & Homes • Youth Communication New York Center • YWCA of the City of New York
Volunteer Institutions During Past Ten Years
LLP • Altice USA • Amalgamated Bank of New York • American Express • American International Group, Inc. • Anderson Kill, P.C. • Anomaly • Arent Fox LLP • Arnold & Porter Kaye Scholer LLP • Ashurst • Baker Botts L.L.P. • Baker McKenzie • Ballard Spahr LLP • Bander Law Firm PLLC • Bank of America Merrill Lynch • Barclay Damon • Barclays • Belkin Burden Wenig & Goldman, LLP • BlackRock, Inc. • Blank Rome LLP • Bloomberg L.P. • BNY Mellon • Bond, Schoeneck & King, PLLC • Brown Rudnick LLP • Bryan Cave Leighton Paisner LLP • CA Technologies • Cadwalader, Wickersham & Taft LLP • Cahill Gordon & Reindel LLP • Charter Communications • Citigroup Inc. • Cleary Gottlieb Steen & Hamilton LLP • Clifford Chance US LLP • Cognizant Technology Solutions • Columbia University Law School • Consolidated Edison Company of New York • Cooley LLP • Covington & Burling LLP • Cozen O'Connor • Cravath, Swaine & Moore LLP • Credit Suisse • Crowell & Moring LLP • Cullen and Dykman LLP • Curley, Hurtgen & Johnsrud LLP • Curtis, Mallet-Prevost, Colt & Mosle LLP • Davis & Gilbert LLP • Davis Polk & Wardwell LLP • Day Pitney LLP • Debevoise & Plimpton LLP • Dechert LLP • Deloitte LLP • Dentons US LLP • DLA Piper LLP (US) • Dorsey & Whitney LLP • Duane Morris LLP • Epstein, Becker & Green, P.C. • Eversheds-Sutherland (US) LLP • Farrell Fritz, P.C. • Feldman, Golinski, Reedy + Ben-Zvi PLLC • Fish & Richardson P.C. • Fordham Law School • Frankfurt Kurnit Klein & Selz, P.C. • Freshfields Bruckhaus Deringer LLP • Fried, Frank, Harris, Shriver & Jacobson LLP • Gibson, Dunn & Crutcher LLP • Gide Loyrette Nouel • Goldman, Sachs & Co. • Goodwin Procter LLP • Goulston & Storrs PC • Greenberg Traurig, LLP • Gunderson Dettmer Stough Villeneuve Franklin & Hachigian, LLP • Haynes and Boone, LLP • HelloFresh • Herrick, Feinstein LLP • Hogan Lovells US LLP • Holland & Knight LLP • Home Box Office, Inc. • Hughes Hubbard & Reed LLP • Hunton Andrews Kurth LLP • HSBC Securities (USA) Inc. • Jackson Lewis P.C. • Jenner & Block LLP • JetBlue Airways Corporation • Jones Day • JPMorgan Chase • K&L Gates LLP • Kasowitz, Benson, Torres LLP • Katten Muchin Rosenman LLP • Kelley Drye & Warren LLP • King & Spalding LLP • Kirkland & Ellis LLP • Klein Zelman Rothermel Jacobs & Schess LLP • Kramer Levin Naftalis & Frankel LLP • Ladas & Parry LLP • Latham & Watkins LLP • LexisNexis • Linklaters LLP • Littler Mendelson P.C. • Locke Lord LLP • Loeb & Loeb LLP • Lowenstein Sandler LLP • Manatt, Phelps & Phillips, LLP • Manning & Kass Ellrod Ramirez Trester LLP • Mayer Brown LLP • McCarter & English, LLP • McDermott Will & Emery LLP • Merchant & Gould P.C. • MetLife Inc. • Milbank, Tweed, Hadley & McCloy LLP • Mintz & Gold LLP • Mintz, Levin, Cohn, Ferris, Glovsky and Popeo, P.C • Morgan, Lewis & Bockius LLP • Morrison & Foerster LLP • Moses & Singer, LLP • National Football League Properties, Inc. • NBCUniversal Media, LLC • New York Law School • New York Life Insurance Company • Nixon Peabody LLP • Nomura Securities International, Inc. • Norris McLaughlin, P.A. • Norton Rose Fulbright LLP • NYU Law Clinics • Offit Kurman • Ogletree, Deakins, Nash, Smoak and Stewart, P.C. • O'Melveny & Myers LLP • Orrick, Herrington & Sutcliffe LLP • Osler, Hoskin & Harcourt LLP • Patterson Belknap Webb & Tyler LLP • Paul Hastings LLP • Paul, Weiss, Rifkind, Wharton & Garrison LLP • Pepper Hamilton LLP • Perkins Coie LLP • Pfizer Inc • Pillsbury Winthrop Shaw Pittman LLP • PR Newswire Association • PricewaterhouseCoopers LLP • Proskauer Rose LLP • Pryor Cashman LLP• QBE North America • Richards Kibbe & Orbe LLP • Ropes & Gray LLP • Rosenberg & Estis, P.C. • S&P Global • Schindler Cohen & Hochman LLP • Schoeman Updike Kaufman & Gerber LLP • Schulte Roth & Zabel LLP • Seward & Kissel LLP • Seyfarth Shaw LLP • Shearman & Sterling LLP • Sheppard, Mullin, Richter & Hampton LLP • Sidley Austin LLP • Simpson Thacher & Bartlett LLP• Skadden, Arps, Slate, Meagher & Flom LLP • Sony Corporation of America • Squire Patton Boggs (US) LLP • Steptoe & Johnson LLP • Stroock & Stroock & Lavan LLP • Sullivan & Cromwell LLP • The Atlantic Philanthropies • The D.E. Shaw Group • The Rockefeller Foundation • Thelen LLP • Thompson Hine LLP • Thomson Reuters • WarnerMedia • Troutman Sanders LLP • UBS AG • Venable LLP • Verizon • Viacom Inc. • Viking Global Investors LP • Vinson & Elkins LLP • Voya Financial • Wachtell, Lipton, Rosen & Katz • Weil, Gotshal & Manges LLP • White & Case LLP • White and Williams LLP • Willkie Farr & Gallagher LLP • WilmerHale • Windels Marx Lane & Mittendorf, LLP • Winston & Strawn LLP • Wood, Smith, Henning & Berman • Ziff Davis
50th Anniversary Celebration
What started as a 40th Anniversary Celebration in 2009 has evolved into our annual Business Law & Leadership Gala, honoring the partnership between lawyers and nonprofits and their power to transform New York City communities.
The 50th Anniversary Business Law & Leadership Gala was held on June 4, 2019 at the Ziegfeld Ballroom.
See videos, program and sponsor slideshows, and photos from previous Galas.